Dear [subscriber:firstname | default:Friend]
The Festival in Scorpio

will be celebrated at

a public meditation meeting to be held at

8 pm

Tuesday 12th November

in the

Sydney Goodwill office

at Level 2 / 257 Broadway, GLEBE.


The Keynote for reflection is:
"

WARRIOR I AM AND FROM THE BATTLE I EMERGE TRIUMPHANT
."
Actual Full Moon: Wednesday 13th Nov 12.34am AEDT
(Time in Sydney, Australia)
Responding to the Light
As our perception of time stretches, our perception of events is also expandingSo often now we hear people speak of time moving more quickly, that it seems to be accelerating. Some notice that it seems more elastic – they might experience yesterday as though it were a month ago, while long-past events feel as though they have only just occurred. …
Scorpio Sun – Taurus Full Moon November 2019
Did you feel the change-over from the peaceful energy of Libra to the more intense and fiery energy of Scorpio? This was around the late stages of Libra and the early stages of Scorpio 18-23rd of October. To go from an airy Libra to an intense Water Scorpio …
Full Moon Meditation Meeting Schedule 2020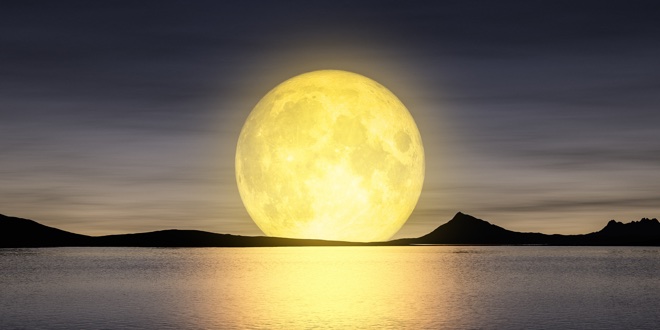 Sydney Goodwill holds public meditation meetings each month at the time of the full moon in Sydney (Australia). See our timetable for 2020, and download a Word copy for your records …
Solstice Silent Minute: Workshop 23rd November
Please join us for a Workshop focusing: the Solstice Silent Minute & Significant Astrological Conditions for 2020.
2pm - 5pm, Saturday 23 November
In the Sydney Goodwill headquarters, 2/257 Broadway, Glebe NSW 2037


This workshop is in preparation for our participation in the Solstice Silent Minute for global cooperation on 21 December 2019 at 9.00pm GMT/UTC at the start …
4. The Power of Silence as Action
In the Agni Yoga teachings, Master Morya speaks of the significance of gathering together in silence which creates the conditions to give birth to something significant. This concentrated silence, He says, gathers "a special energy" - potentially more powerful than the even loudest words. This concentrated silence is silence as action.  It recognises the power of radiation which transmits energy …
2019 World Servers Festival Week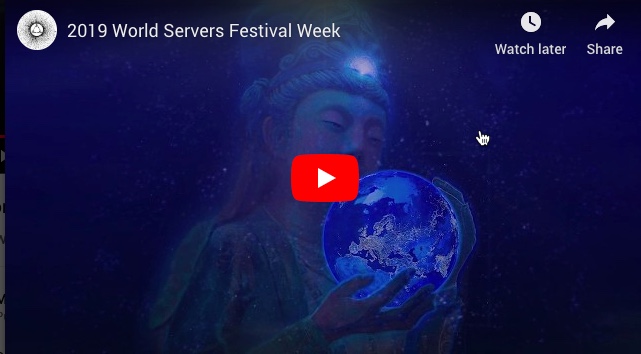 An invitation from Sydney Goodwill
Sydney Goodwill will be holding an online meditative focus on the first and last days of the festival.

We would like to extend an invitation to our readers to join us at these times:

Saturday 21st December 2 – 2:30 pm

(Date/Time in Sydney Australia).
Saturday 28th December 2 – 3:30 pm

(Date/Time in Sydney Australia). …
"New Earth" Hour
Please join us to focus on the new era as it emerges through our world. Every month on a Friday close to the New Moon, friends and co-workers take time out to envision the new era.  Our next focus is on Friday 29 November 2019 at 6 pm. There is no physical plane meeting - instead we invite you, wherever you may …
The Journey Continues - Chapter 7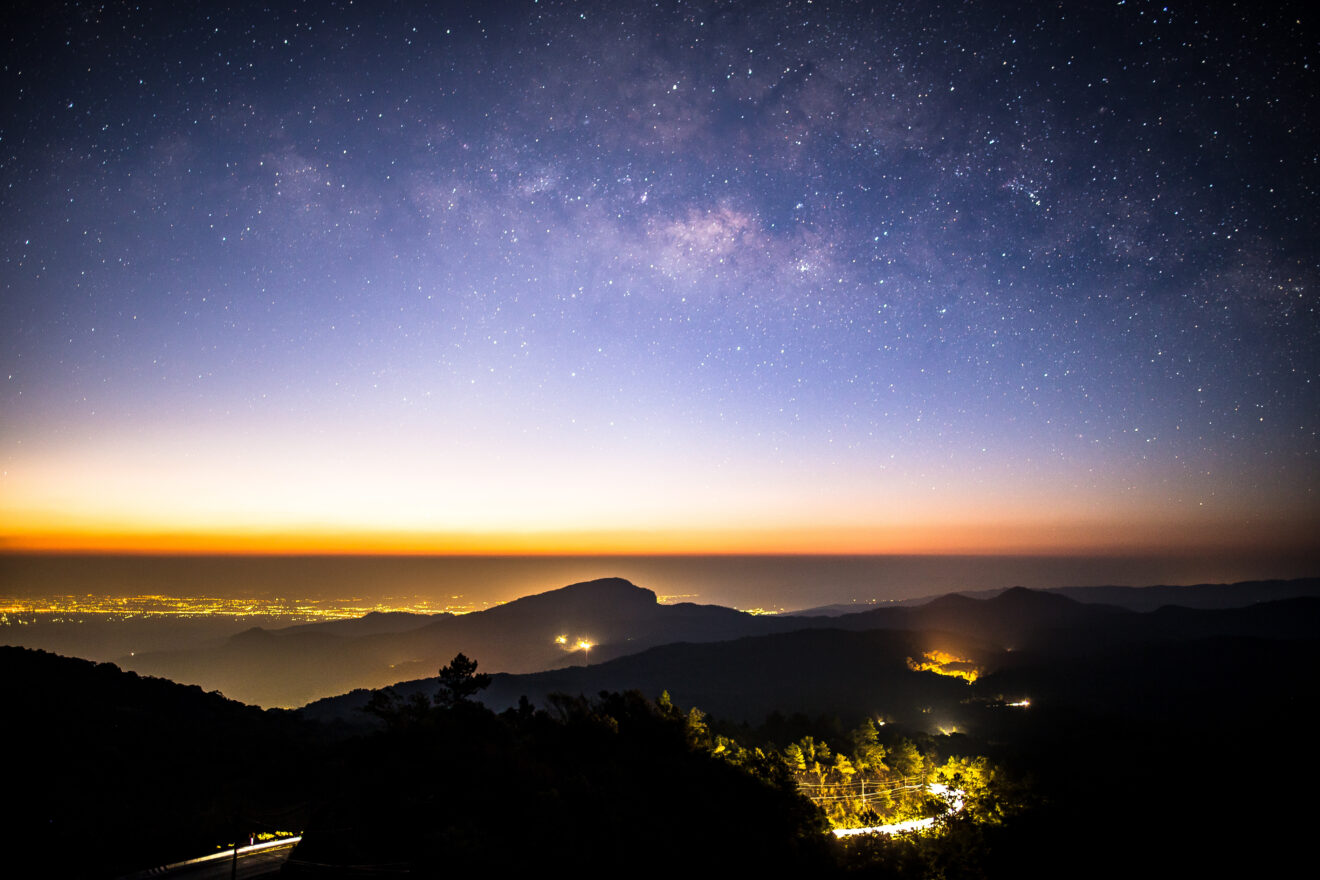 The Journey Continues is a sequel to Journey of a Lifetime: A Group Story and continues the account of the group's journey through more than thirty years' work.   We continue to post a chapter each month.  Here is this month's chapter. Please Note: Copies of the book are available from Sydney Goodwill.  CHAPTER SEVEN - Oneness to Synthesis Do we really believe we know what Oneness is in …
Change is Coming - Ocean of the One Life
Change is Coming_Welcome Aboard to the Ocean of the One Life Visit our website https://newwavesoflight.org
A Message From the Future With Alexandria Ocasio-Cortez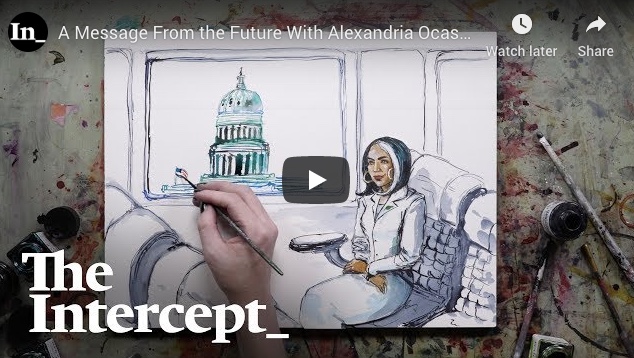 7-minute video on saving the planet - "We can be whatever we have the courage to see". What if we actually pulled off a Green New Deal? What would the future look like? The Intercept presents a film narrated by Alexandria Ocasio-Cortez and illustrated by Molly Crabapple. Set a couple of decades from now, the film is a flat-out rejection …
David Attenborough Presents Seven Worlds One Planet Live From Glastonbury | BBC Earth
13-minute video premiere for the trailer. Sir David Attenborough takes the Pyramid stage at Glastonbury to introduce new natural history show Seven Worlds: One Planet. Premiere for the trailer, with music by Sia and Hans Zimmer. ...
The Story of Community Bridge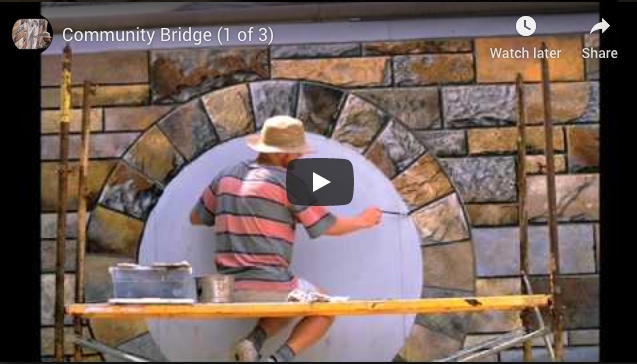 A 10-minute video, Part 1 of 3. A story of how artwork brought a divided community together, and caused it to flourish. See Parts 2 and 3 below. Shared Vision: Public Art for Community Transformation Shared Vision harnesses the imaginative power of communities as a catalyst for social, cultural and economic transformation. Sponsored by the Tourism Council of Frederick County, …
Online Full Moon Meditation Meeting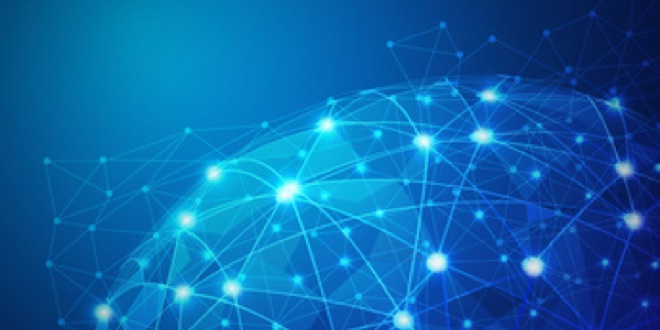 Next Online Full Moon Meditation meeting:
Monday 11th November 6.30 am

Melbourne, Australia (AEDT).
(Europe and the USA 10th November)
If you would like to participate in a Full Moon meditation, but are unable to do so in the physical, please join Margrit's online Full Moon meditation meetings.
You are warmly invited to join us at the times shown above. See how to join …
We are so grateful for your support

We wish to express our heart-felt gratitude to our friends and co-workers who support the work of Sydney Goodwill so generously. May the blessings of the One Life, in Whose circulatory flow we live, and move and have our being, be with you. …
Quote of the week
"Dear friends, now is the time.
We shall be benevolent in our thinking
with a unified heart and mind.
We shall raise our spirit to understanding."
Sydney Goodwill
Level 2, 257 Broadway,
Glebe NSW 2037 · Australia
t:
+61 2 9566 2708