Dear [subscriber:firstname | default:Friend]
The Festival in Leo

will be celebrated in

an

online

meditation meeting to be held at

8 pm AEST

Monday 3rd August.

Please mark the date in your calendar.




Please use the following link to join in our meeting via the Internet a little before 8pm on Monday:-
The Keynote for reflection is:
"

I AM THAT AND THAT AM I

.
"
Actual Full Moon: Tuesday 4th August 1:58 am AEST
(Time in Sydney, Australia)
Expanding Consciousness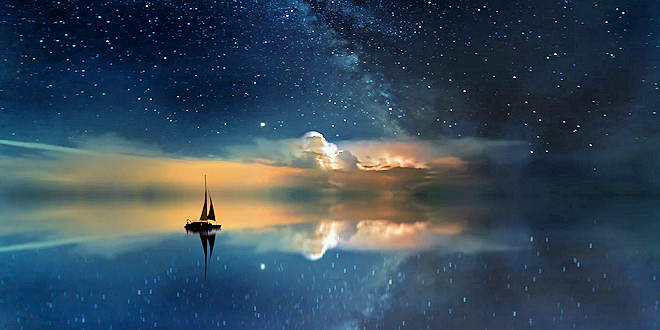 On 6th and 9th August millions of souls around the world will observe the deeply sobering anniversaries of the devastation of Hiroshima and Nagasaki by the atomic bombs dropped in 1945. Today in Hiroshima there is a Peace Memorial Park where the epicentre of the blast occurred. In the larger sweep of history humanity has demonstrated that it can move …
Leo Sun Aquarius Moon 2020
As we proceed through this most difficult and turbulent of years that many can remember, we enter a new phase for the next month. The energies of the lion of Leo will come into light, changing the dynamic from the watery and home-based (both locally and national) Cancerian influence, to the more brave, expressive and courageous output from the king of the jungle. You should have already felt this. …
Global Silent Minute - 75th Anniversary of Hiroshima and Nagasaki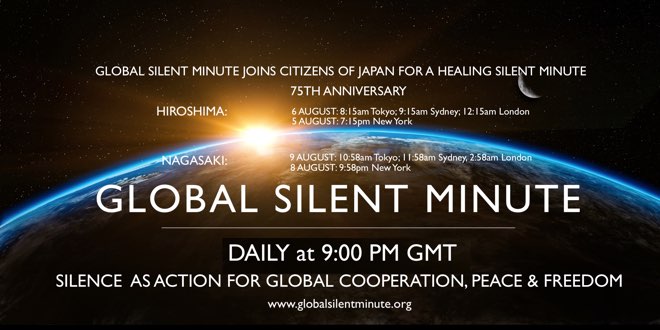 Global Silent Minute participates in the 75th Anniversary of Hiroshima and Nagasaki in August


Global Silent Minute is honoured to be invited to participate in a Silent Minute as the citizens of the world join the citizens of Japan at the exact minutes that the bombs were dropped on Hiroshima and Nagasaki. Every year in August citizens in Japan observe …
"New Earth" Hour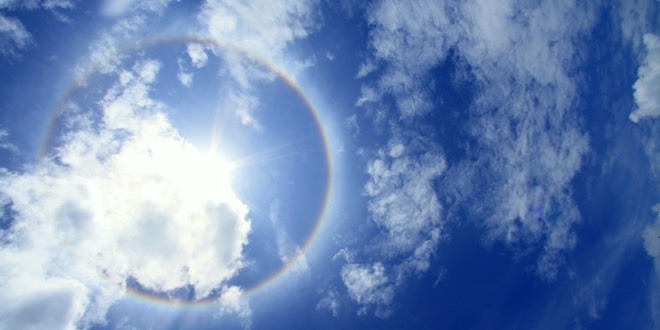 Please join us to focus on the new era as it emerges through our world. Every month on a Friday close to the New Moon, friends and co-workers take time out to envision the new era. Our next focus is on Friday 21st August 2020 at 6 pm. There is no physical plane meeting - instead we invite you, wherever you may …
Full Moon Online Meditation Meetings with Sydney Goodwill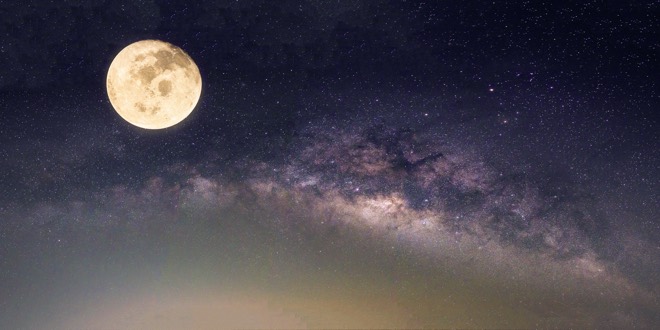 You are welcome to join our monthly full moon meditation meeting, held online from Sydney Australia. All are welcome. This is a public meeting.


Next Online Full Moon Meditation meeting: The Festival in Leo will be celebrated in an online meditation meeting to be held at 8 pm AEST Monday 3rd August. Please note: if the above meeting time does not …
Weekly Fire of Synthesis online meditations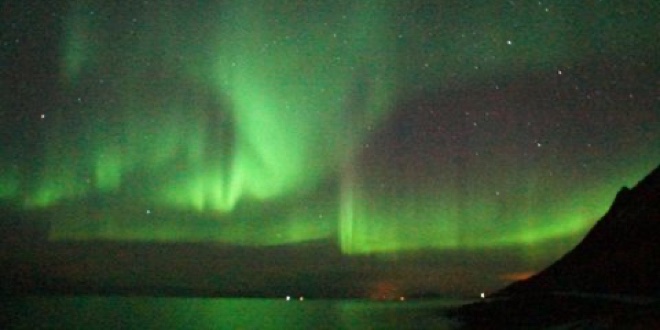 Weekly Fire of Synthesis online meditations
Duration: 20 minutes max
When: Saturday 1st August and Sunday 2nd August at 6.30 am

or

come 20 minutes earlier if you would like to have some Group time for sharing.

(

AEDT

Melbourne). (

Saturday

for Europe

,

the USA

and South Africa

)




You are invited to join these weekly meditations, supporting Humanity on its Path, by allowing the powerful Fire of Synthesis to penetrate the old forms which no longer serve, purifying them and bringing forth their Divine Purpose for which they were created. …
Online Full Moon Meditation Meeting with Margrit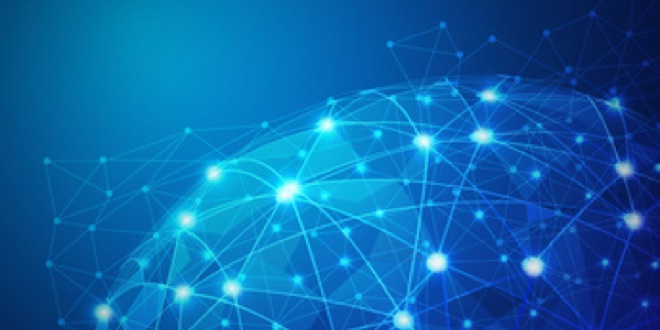 Next Online Full Moon Meditation meeting with Margrit:
Monday 3rd August 6.30 am

Melbourne, Australia (AEST).
(Europe and the USA 2nd August)
If you would like to participate in a Full Moon meditation, but are unable to do so in the physical, please join Margrit's online Full Moon meditation meetings.
You are warmly invited to join us at the times shown above. See how to join …
Lucis Trust livestream broadcast of meditation meeting
A Hiroshima Story for the World
A 7-minute video from THINK Global School. On the 6th of August 1945, a bomb was dropped on Hiroshima, in Japan. Hundreds of thousands of people were killed, and today we share the story of Soh Horie, an atomic bomb survivor. Mr. Horie has fought throughout his entire life to promote his message of world peace, and its importance. Organizations …
Overview effect: Astronauts experience oneness of life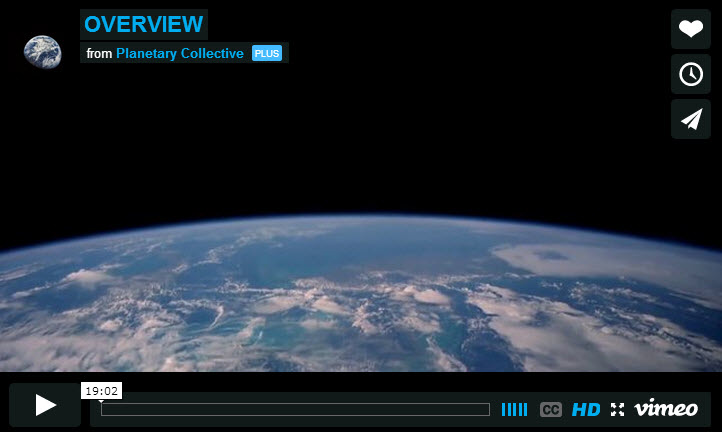 [Repeat] OVERVIEW from Planetary Collective on Vimeo. This 19-minute film documents the mind-altering effect on astronauts of seeing our planet Earth from space. It seems they all experienced an expansion of consciousness and became profoundly aware of the oneness of life. What is the "overview effect"? This expansion of consciousness was triggered by the reframing of their concepts of our earthly …
Rumi: This is love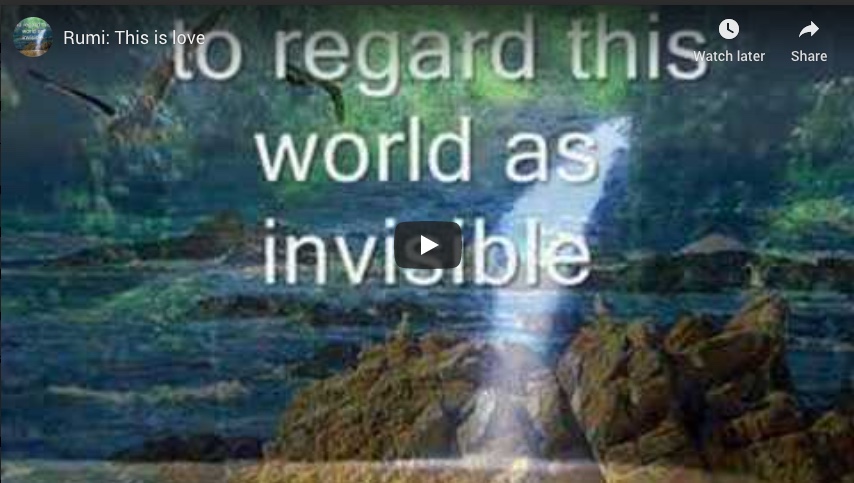 1-minute-39sec slide-show/video featuring Rumi's poem This is love:


This is love: to fly toward a secret sky, to cause a hundred veils to fall each moment. First to let go of life. Finally, to take a step without feet. To regard this world as invisible, and to disregard what appears to be the self. Heart, I said, what a gift …
Wisdom Bites - Planetary Archetypes
36-minute video from Monadic Media featuring speakers William Meader & Heidi Robbins
| | | |
| --- | --- | --- |
| | | You've got to understand that a planet is an entity too. The planet is an entity and it's evolving and it has a lower nature and a higher nature and sometimes the planet's lower nature is being what is recognized and sometimes it's its higher nature. So just … |
We are so grateful for your support

We wish to express our heart-felt gratitude to our friends and co-workers who support the work of Sydney Goodwill so generously. May the blessings of the One Life, in Whose circulatory flow we live, and move and have our being, be with you. …
Quote of the week
" And what cleanses the spirit more thoroughly than the thoughts about the welfare of others? And what tempers the armor of steadfastness better than the wish to lead others to Light? And what weaves a better smile than a desire to see the very last child laughing? I urge you to think thus about the future, to place daily a pearl into the necklace of the Mother of the World.
"
~ Leaves of Morya's Garden II, 301
Sydney Goodwill
Level 2, 257 Broadway,
Glebe NSW 2037 · Australia
t:
+61 2 9566 2708