Dear [subscriber:firstname | default:Friend]
The Festival in Capricorn

will be celebrated at

a public meditation meeting to be held at

8 pm

Friday 10th January

in the

Sydney Goodwill office

at Level 2 / 257 Broadway, GLEBE.


The Keynote for reflection is:
"

Lost am I in Light Supernal, yet on that Light I turn my back.
"
Actual Full Moon: Saturday 11th January 6:21 am AEDT
(Time in Sydney, Australia)
Rising from the Ashes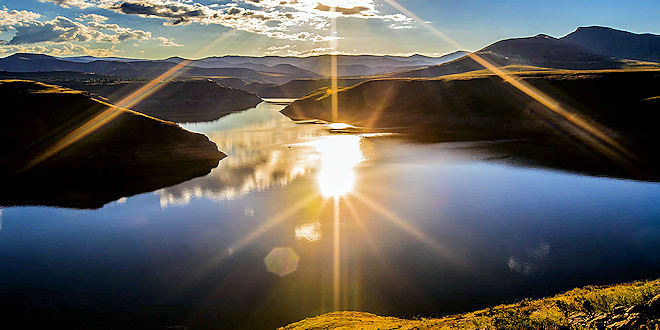 As we experience the fires raging across our nation it is becoming starkly clear that the gift of fire is like a two-edged sword – one that needs to be wielded with discernment, compassion and for the greater good. It represents forces which are beyond our control but with which we can cooperate if we do so wisely, with clear-sightedness …
Capricorn Sun Cancer Full Moon 2020
A powerful time full of great transitions, with the hand of Saturn in everything we do.
The world is yearning for great change, we are on the cusp of something special. The Heart of Humanity is flowering and with it, the Life of the Soul is coming to fruition.
It has been an interesting start to 2020 already. Australia has had bushfires of the like that no one can remember ever seeing before …
GLOBAL SILENT MINUTE AS A DAILY PRACTICE!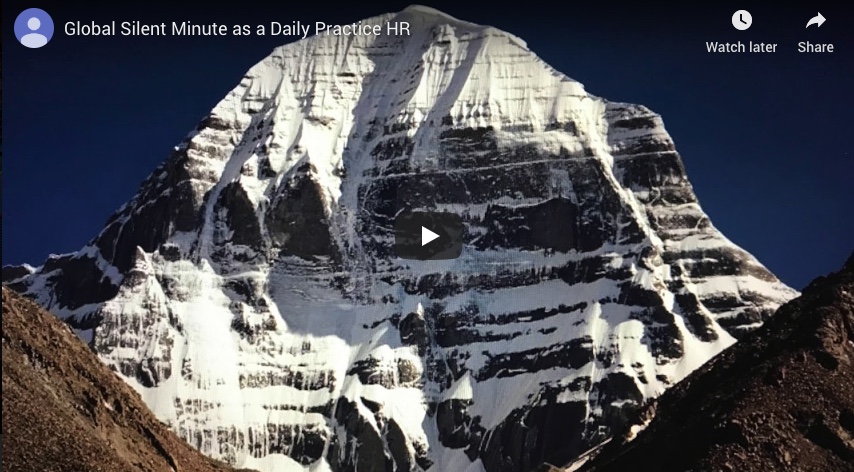 Heartfelt Gratitude On behalf of the three groups - Cygnet Centre for Peacebuilding and Transformation (Australia), The Hill Center for Peacebuilding (USA) and Sydney Goodwill Unit of Service, (Australia) - and inspired by the WWII Silent Minute to create the Global Silent Minute, we want to express our heartfelt gratitude to each and every individual and group who has cooperated …
Full Moon Meditation Meeting Schedule 2020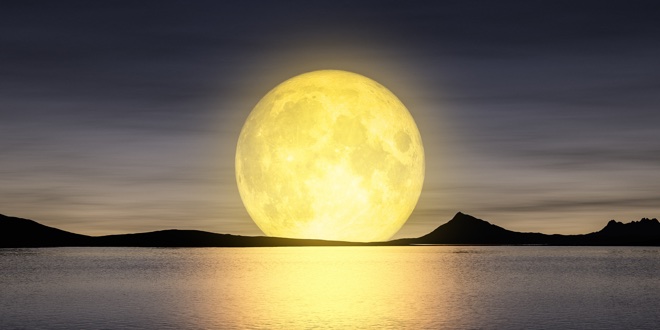 Sydney Goodwill holds public meditation meetings each month at the time of the full moon in Sydney (Australia). See our timetable for 2020, and download a Word copy for your records …
"New Earth" Hour
Please join us to focus on the new era as it emerges through our world. Every month on a Friday close to the New Moon, friends and co-workers take time out to envision the new era.  Our next focus is on Friday 24 January 2020 at 6 pm. There is no physical plane meeting - instead we invite you, wherever you may …
The Journey Continues - Chapter 9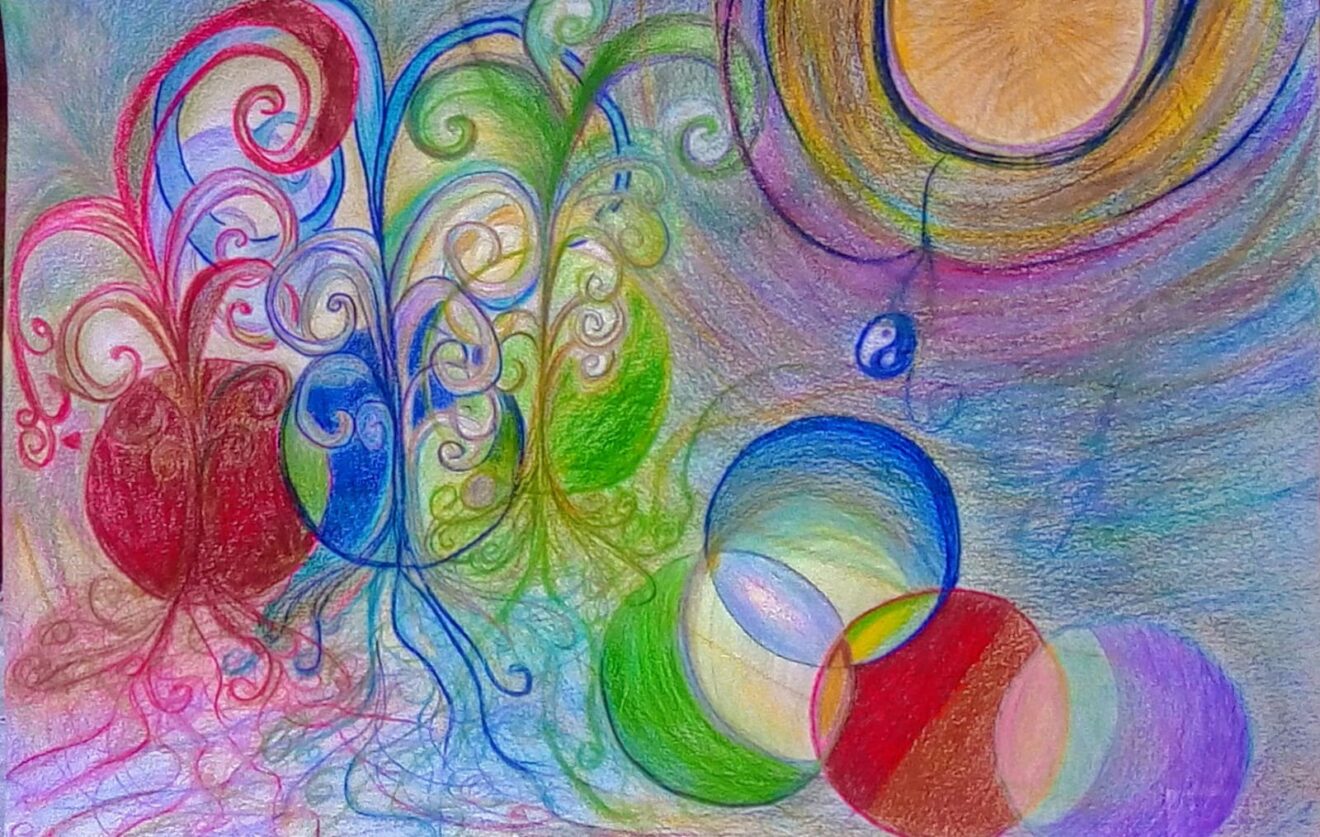 The Journey Continues is a sequel to Journey of a Lifetime: A Group Story and continues the account of the group's journey through more than thirty years' work.   We continue to post a chapter each month.  Here is this month's chapter. Please Note: Copies of the book are available from Sydney Goodwill.  CHAPTER NINE - Understanding Patterns Underlying the outer structure of our world are great inner …
The Great Bell Chant (The End of Suffering)
Read by Thich Nath Hanh, chanted by brother Phap Niem. The creators of this audio track were Gary Malkin, the composer/arranger, producer, and collaborator Michael Stillwater. The work came from a CD/book called Graceful Passages: A Companion for Living and Dying. Visuals taken from: HOME, Earth and Baraka Music "The End of Suffering (feat. Gary Malkin)" by Various Artists
Greta Thunberg Thanks Inspiration David Attenborough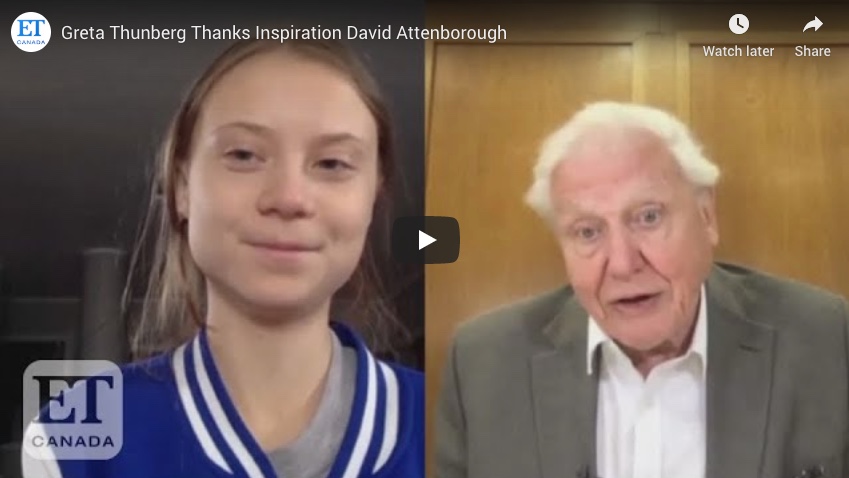 3-minute video with Swedish teen climate activist Greta Thunberg speaking to naturalist and BBC presenter David Attenborough on BBC Radio, telling the Briton his documentaries about the natural world were the reason she spoke up in defence of the environment.
Understanding Fire
This 11-minute video is an extract from an SBS Insight episode - Season 2016 Episode 2 — Line of Fire, where Jenny Brockie interviews VICTOR STEFFENSEN, INDIGENOUS FIRE PRACTITIONER.


"There needs to be a cultural shift. We need to evolve our culture with fire." Victor Steffensen, Indigenous Fire Practitioner


JENNY BROCKIE asks: How different would people's back yards look, looking out …
Rumi - One Whisper of the Beloved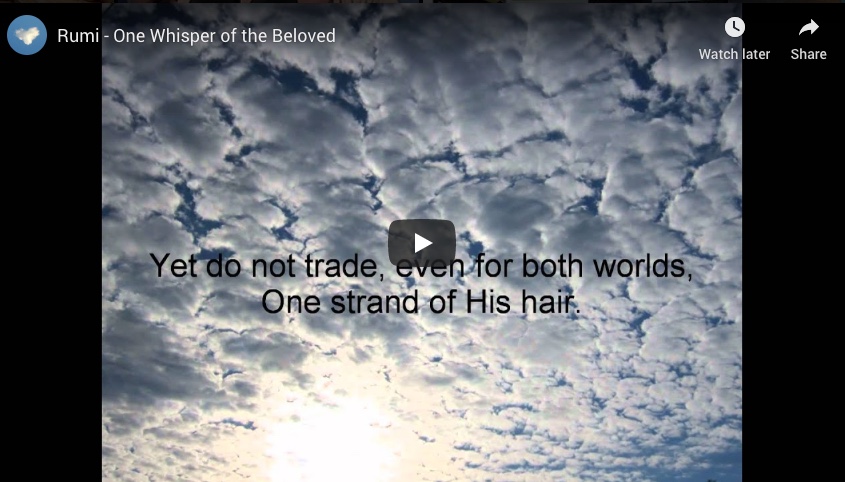 From the mystical poetry of Rumi, this 3-minute video features "One Whisper of the Beloved". Ode 442 translated by Jonathan Star and Shahram Shiva A Garden Beyond Paradise: The Mystical Poetry of Rumi Photos and videos filmed by Enea Music : http://www.logos-musique.com/ (with thanks) Lovers share a sacred decree – to seek the Beloved. They roll head over heels, rushing …
The Gateway of Liberation - Volume One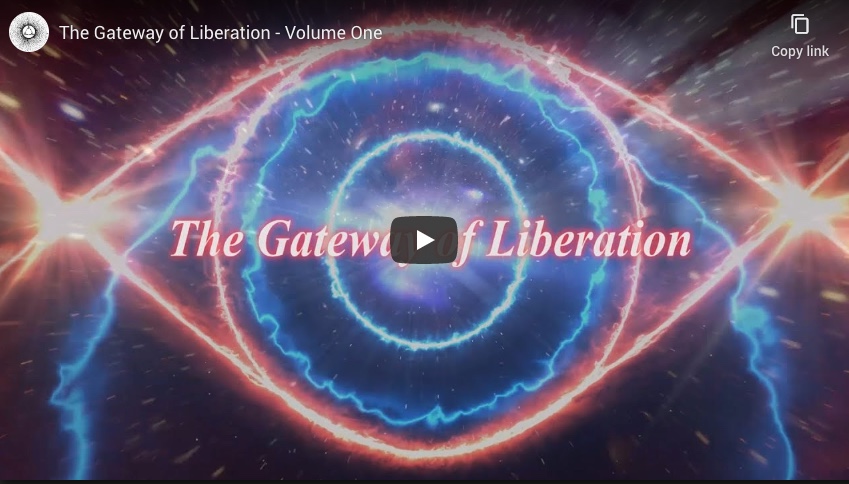 For those who may have time, this 1-hour 12-minute video from Monadic Media is based on the book The Gateway of Liberation - Volume One by Mary Gray, originally published in 1935.


| | | |
| --- | --- | --- |
| | | The book is written in the older style, but the video really takes it up to another level and brings it to life – the graphics are simply astonishing. … |
Weekly Fire of Synthesis online meditations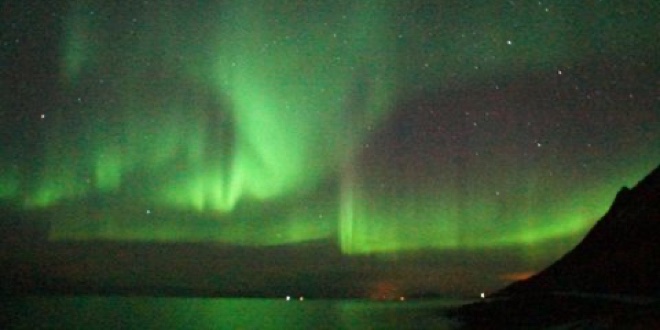 Weekly Fire of Synthesis online meditations
Duration: 20 minutes max
When: on Saturdays & Sundays at 7am ( AEDT Melbourne).
You are most welcome to join either or both.


Due to a big interest shown by so many worldwide, to support Australia in its current battle with ongoing fires, weekly Fire of Synthesis meditations will be held, supporting all kingdoms so deeply affected. …
Online Full Moon Meditation Meeting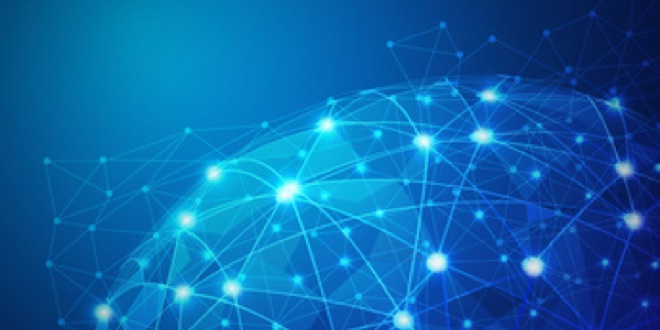 Next Online Full Moon Meditation meeting:
Saturday 11th January 6.30 am

Melbourne, Australia (AEDT).
(Europe and the USA 10th December)
If you would like to participate in a Full Moon meditation, but are unable to do so in the physical, please join Margrit's online Full Moon meditation meetings.
You are warmly invited to join us at the times shown above. See how to join …
Lucis Trust livestream broadcast of meditation meeting
We are so grateful for your support

We wish to express our heart-felt gratitude to our friends and co-workers who support the work of Sydney Goodwill so generously. May the blessings of the One Life, in Whose circulatory flow we live, and move and have our being, be with you. …
Quote of the week
'A certain hermit emerged from his solitude with a message, saying to everyone he met, "You have a heart." When he was asked why he did not talk about mercy, patience, devotion, love, and all the beneficial foundations of life, he replied, "Just so long as we don't forget the heart, the rest will come." '
Sydney Goodwill
Level 2, 257 Broadway,
Glebe NSW 2037 · Australia
t:
+61 2 9566 2708