Dear [subscriber:firstname | default:Friend]
The Easter Festival in Aries

will be celebrated in

an online meditation meeting to be held at

8 pm AEST

Tuesday 7th April.

This is the first of the 3 major spiritual festivals of the year.


Please use the following link to join in our meeting via the Internet:-
The Keynote for reflection is:
"

I COME FORTH AND FROM THE PLANE OF MIND, I RULE
"
Actual Full Moon: Wednesday 8th April 12:35 pm AEST
(Time in Sydney, Australia)
You Are the Entire Ocean in a Drop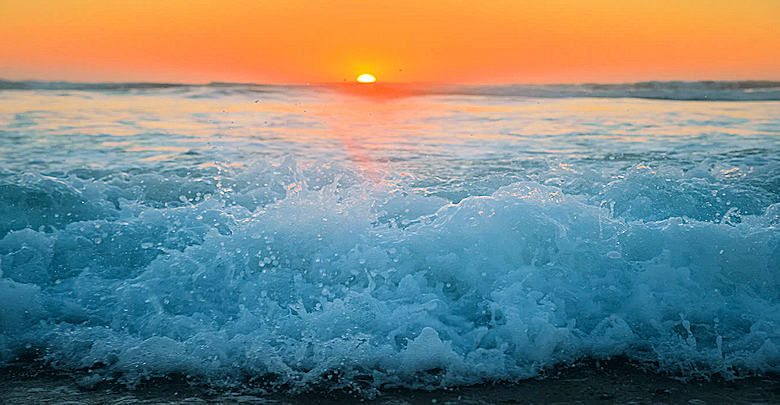 While the impact of the current pandemic on human awareness has increased attention on our personal health, at the same time it has brought a realisation of our indivisible interconnectedness with all others and the planet as a whole. We seem to be poised between maintaining the wellbeing of a separate self at one level and, at another level, consciously …
To thine own Self be true - Aries article April 2020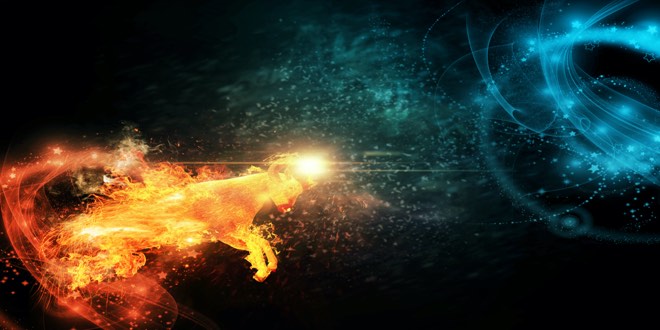 We have begun a new astrological year. Every year around about the time of the Autumn/Spring equinox (approximate), the Sun finishes a yearly cycle in Pisces, then enters Aries. This is a time for a reset, new challenges, new beginnings, a new look on older themes…

if you are stuck in habitual instinctual patterns, more of the same.

…
Three Spiritual Festivals 2020
There are three major spiritual Festivals which form the high point in the annual cycle. These are the Festival of Easter (at the Aries full moon), the Festival of Wesak (at the Taurus full moon), and the Festival of Goodwill (at the Gemini full moon). Through the steady, persistent meditation work of many individuals and groups in all parts of …
Full Moon Online Meditation Meetings with Sydney Goodwill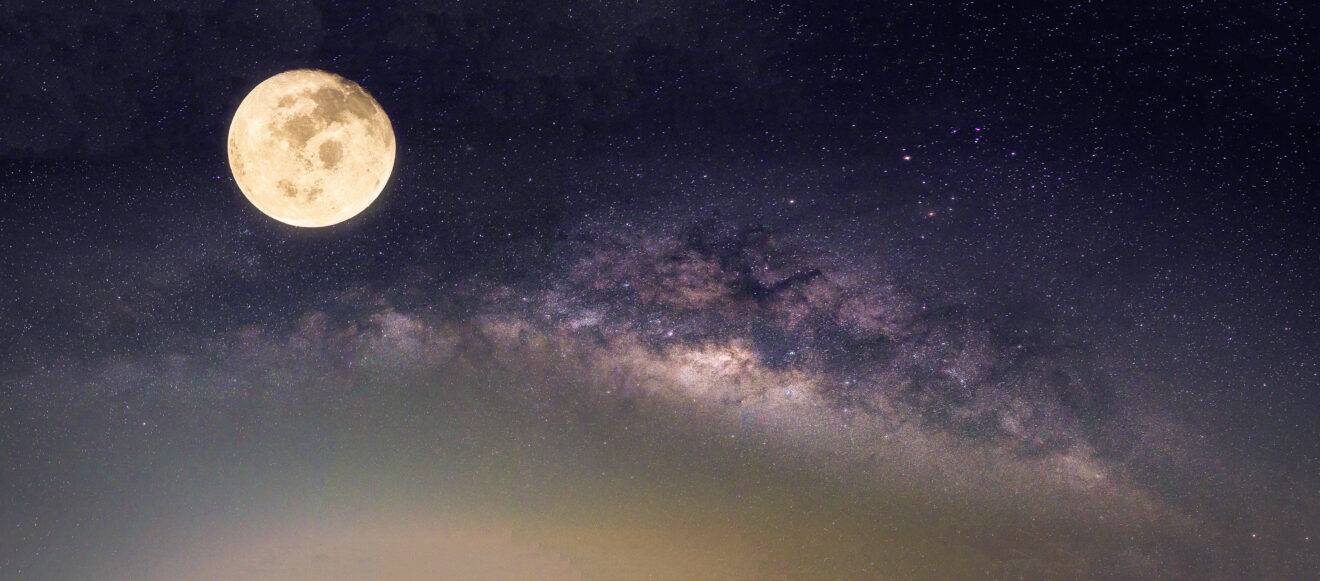 Sydney Goodwill welcomes you to join their monthly Full Moon Online Meditation Meeting.


All are welcome. These are public meetings. Just click on the following link to join the meetings a few minutes prior to the commencement time of 8 pm AEST

Tuesday 7th April

…
Change to local times for Global Silent Minute practice due to end of daylight saving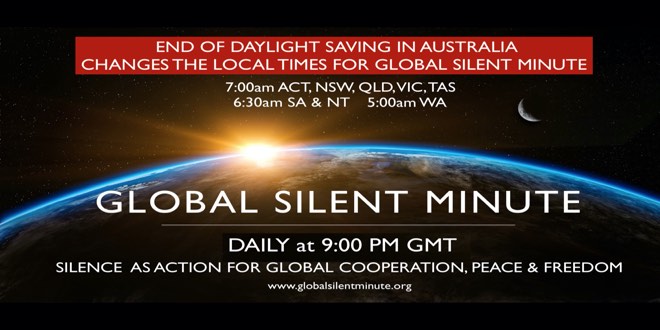 On Sunday 5 April 2:00am daylight saving ends in Australia and hence there will be an adjustment to the local time calibrated to 9.00pm GMT for the Global Silent Minute.


The times are:- 7:00am ACT, NSW, QLD, VIC, TAS 6:30am SA and NT 5:00am WA


For other areas around the world, use the time and date converter to make the …
Global Silent Minute opens an event
Global Silent Minute has been invited to open an event Peace, Prayers, Palms, and Prophecies hosted by the SINE Network


on Sunday 5 April 3:00pm - 5:00pm Los Angeles USA Pacific Daylight Time
which in Australia is Monday 6 April 8:00am to 10.00am Sydney Eastern Standard Time.


Over the two hours, individuals and organizations will gather in cyberspace for a global peace convergence - …
"New Earth" Hour
Please join us to focus on the new era as it emerges through our world. Every month on a Friday close to the New Moon, friends and co-workers take time out to envision the new era. Our next focus is on Friday 24 April 2020 at 6 pm.


There is no physical plane meeting - instead we invite you, wherever you may be,

to join us in visualizing the emerging New World.

…
The Journey Continues - Chapter 12
The Journey Continues is a sequel to Journey of a Lifetime: A Group Story and continues the account of the group's journey through more than thirty years' work. We continue to post a chapter each month. Here is this month's chapter.


Please Note: Copies of the book are available from Sydney Goodwill.
CHAPTER TWELVE - Anecdotes along the Road As I have been writing this book I …
In the Time of Pandemic - A poem by Kitty O'Meara
6-minute video with music by Epiphany - In the Time of Pandemic (A poem by Kitty O'Meara ©2020 used with permission). The video has beautiful music, ocean and water scenes, with the poem in text appearing line by line at the bottom of the screen. The music is 'Into the Deep' - an improvisation by Epiphany. For more information about …
What is God?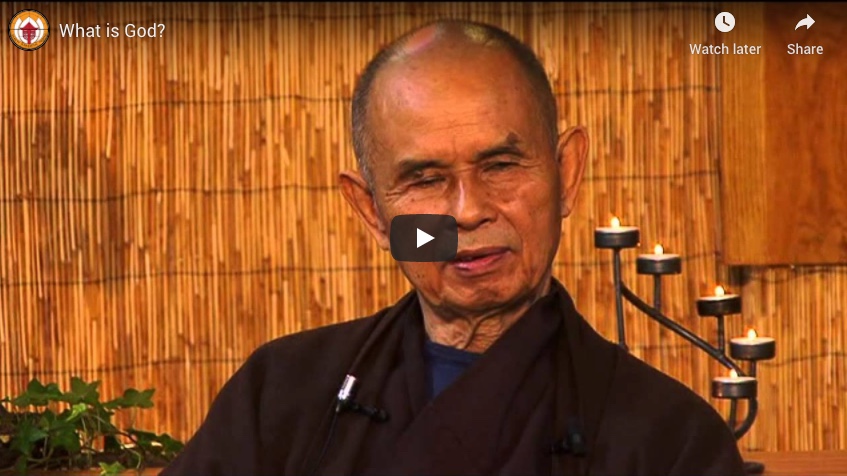 8-minute video. A child asks Thich Nhat Hanh "What is God?"
| | | |
| --- | --- | --- |
| | | To me God is not an abstract idea but... something very real that you can encounter in every moment of your daily life. |
Zen Master Thich Nhat Hanh is a global spiritual leader, poet and peace activist, revered around the world for his pioneering teachings on mindfulness, global ethics …
Weekly Fire of Synthesis online meditations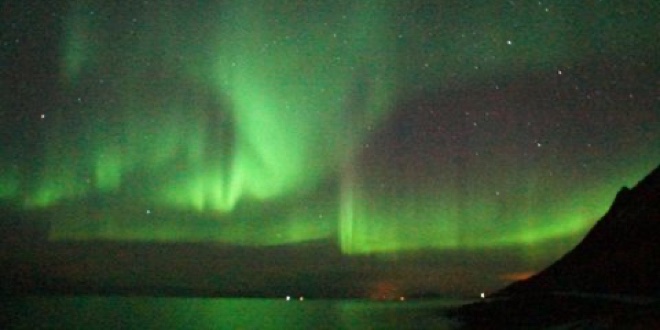 Weekly Fire of Synthesis online meditations
Duration: 20 minutes max
When: on Saturdays & Sundays at 7 am ( AEDT or AEST Melbourne).
You are most welcome to join either or both.


"As Humanity finds itself in crisis worldwide, two weekly opportunities of service are offered to support Humanity on its Path, by

allowing the powerful Fire of Synthesis to penetrate old forms, which no longer serve, purifying them and bringing forth their Divine Purpose for which they were created

. …
Online Full Moon Meditation Meeting with Margrit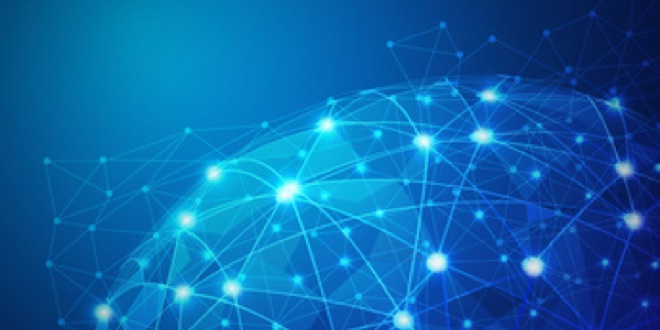 Next Online Full Moon Meditation meeting with Margrit:
Wednesday 8th April 6.30 am

Melbourne, Australia (AEST).
(Europe and the USA 7th April)
If you would like to participate in a Full Moon meditation, but are unable to do so in the physical, please join Margrit's online Full Moon meditation meetings.
You are warmly invited to join us at the times shown above. See how to join …
Lucis Trust livestream broadcast of meditation meeting
We are so grateful for your support

We wish to express our heart-felt gratitude to our friends and co-workers who support the work of Sydney Goodwill so generously. May the blessings of the One Life, in Whose circulatory flow we live, and move and have our being, be with you. …
Quote of the week
"You are not a drop in the ocean, you are the entire ocean in a drop."
Sydney Goodwill
Level 2, 257 Broadway,
Glebe NSW 2037 · Australia
t:
+61 2 9566 2708